"Oh darling, let's be adventurers!"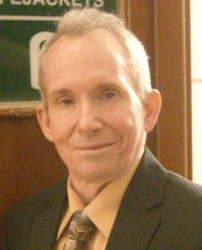 Benefits of Using a Gay Travel Agency
PrideOne Travel and Cruises is your gay owned and operated full service travel agency located in Kansas City, Missouri. We use our years of expertise to create the perfect trip that caters to your individual needs. Instead of reading through endless amounts of information online including travel details, flights, and reviews – let us do all that and much more for you. We take the worry out of traveling and allow you to simply experience the trip of your dreams. Here's PrideOne Travel and Cruises' list of benefits of using a gay travel agency.
We are well informed.
As a full service gay travel agency, we spend hours keeping ourselves up to date on the travel industry and the hottest spots to visit worldwide. We even attend seminars and classes that provide us with a depth of knowledge that is second to none. If you're unsure of where you want to go, take advantage of our wealth of information ready at hand. We always prepared to share our suggestions based on your specific input.
We offer a personal touch.
We provide a personal service that can't be matched with an online website. Our service starts from the instant we connect and continues throughout your trip. If you have a concern or an issue during the trip, then we'll act as your advocate to remedy it. Most importantly, we work for YOU! The supplier does not employ us; our loyalty resides with our clientele.
We have partnered with the leading gay services.
We have partnered with some of the leading exclusive gay and lesbian providers such as Atlantis Events, Olivia Cruises and Resorts, Out Adventures, and RSVP Vacations.
We know the importance of working with companies that specialize in gay friendly travel services. For this reason, we have partnered with the mainstream gay friendly providers (i.e. Princess, Celebrity, Royal Seven Seas, and Norwegian Cruise Lines)and gay friendly hotel providers (i.e. Kimpton Hotels, Hyatt, and Starwood Properties). Through these intimate partnerships, we are able to provide services that other locations are unable to match.
We are gay owned and operated.
Finally, our full service travel agency is both gay owned and operated. Along with providing travel information including local laws and customs, we are up to date on areas of the world that are gay friendly. As travelers ourselves, we are fully aware of the importance of feeling safe during your trip. As well, by using our service, you are keeping money within our community. We take it upon ourselves to support GLBT causes and organizations.
Planning a trip can seem like a daunting experience. There are flights, accommodations, car rentals, and endless amounts of information to sort through online. PrideOne Travel and Cruises takes away all of the stress to ensure that you have a vacation to remember. As a gay owned and operated full service travel agency, we are with you from the moment we connect and to the end of your trip.
The benefits of working with us ensure that you receive a unique service from well-informed travel agents that are personally aware of the needs of LGBT travelers. We look forward to serving you soon