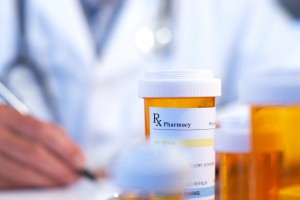 PrideOne Travel and Cruises takes great joy in planning memorable vacations for our clientele. As a full service travel agency, we want to make sure that you are taken care of throughout your entire trip. This includes finding you the best flights, top accommodations, and providing helpful tips too. We recognize that many individuals travel with medicine; here are our tips for traveling with your prescription medications.
Prior to Traveling
Those traveling with prescribed medications will need to do some work prior to even leaving on their trip. By taking these precautions from the get go, you can rest assure that you'll save yourself a lot of hassle later on. The first step is to determine the amount of medication that you'll require for the duration of your trip. Discuss this with your pharmacist, as they can be a great assistance. For instance, if you're taking liquid medicine, they could put provide to you a smaller more travel friendly size for your trip. As well, you will want a doctor's note for any controlled substances and injectable medicines that you plan on taking with you. Plus, you will want a copy of all of your prescriptions from your doctor. Finally, if you are leaving the country, it is important that you connect with the American Embassy or Consulate. They can let you know if your medicine is legal in the country you intend to visit.
During Your Trip
Now that you have taken care of the prep prior to departure, here is the information to know during your trip. It is important that you pack all of your medication into your carry on luggage. The medication should be in their original labeled containers and then packed inside a clear bag. The pills can remain in your bag; however, any liquids, gels, and lotions will need to be taken out to be inspected by airport security. If your medication is lost or stolen during your trip, you may be able to use the copies of your prescriptions to expedite the process to get them refilled by a local doctor. Be prepared that a doctor may insist on doing a medical evaluation of you prior to prescribing anything. If you are flying into a new time zone, you will want to adjust to the new time. Be sure that you stay on schedule, so that you don't put your health at risk. Finally, keep the American Embassy or Consulate phone number on hand for any emergencies. Our agency will provide this within our final documentation.
PrideOne Travel and Cruises is pleased to provide exemplary service to all of our clientele. This includes assisting you not only prior to your trip, but during it too. If there is a concern or a problem, then we are always ready to assist you. If you are on prescribed medications, please read through these tips thoroughly to ensure that you are well prepared for your future travels. We take great care in ensuring that you have an enjoyable trip. Contact us today to book you next vacation!