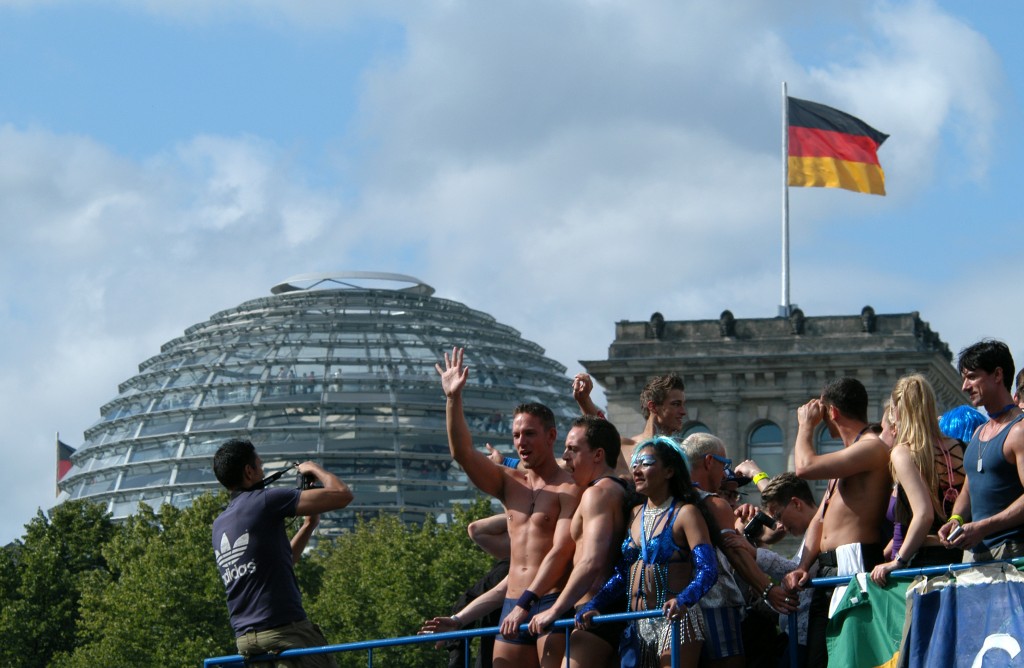 At PrideOne Travel and Cruises, we use our years of expertise to provide you with a ton of information on popular gay destinations. Instead of having to search online, books, and magazines, we're here to provide you with the basics on visiting beautiful Berlin. We'll highlight the top attractions, places to eat, and of course, where to go at night. Here are our top things to do while in Berlin.
Enjoy The Scenery:
Grunewald is Berlin's largest forested area. You can venture through the woods by foot or bike. If you like to combine nature with commerce, then visit Prenzlauer Berg's Mauerpark. This park hosts a flea market on Sundays, where vendors sell everything from souvenirs, clothes, food, and more. Of course, one must visit The Berlin Wall that was mostly taken down in 1990 between June and November.Be sure to visit the one-mile stretch known as the East Side Gallery – it preserves the paintings made on the eastern side when the Wall was brought down.
Take In The Culture:
There are about 200 museums in Berlin. You will find some of the most important ones all in one spot at the Museumsinsel. The museums there display historical artifacts;such as, the Ishtar gate of ancient Babylon and the bust of Nefertiti. In Berlin's Museum of Natural History, you will see the world's largest mounted dinosaur skeleton. A very famous museum is the Jewish Museum with its spectacular building designed by Daniel Libeskind. Another big draw is the Gemäldegalerie, whose collection of early European paintings contains English, Spanish and Italian Renaissance works.
Sample The Local Cuisine:
Berlin with its fast paced atmosphere has a number of take out places and street food vendors. You must try Berlin's culinary institution of currywurst. It's a combination of sliced up pork sausage covered in a mixture of ketchup and curry powder and served with a bread roll or fries. If you'd rather sit down and enjoy a meal, then we suggest visiting Cafe Jacques. Local foodies frequent this spot to enjoy its French and North African inspired menu. Lastly, while Bavaria may be Germany's most famous beer, Berlin boasts a number of local breweries. We recommend visiting Hidden Eschenbraeu for its home-brewed beers and flammekuchen pies.
Join The Many Parties:
Berlin's gay scene is pretty much a non-stop party with many clubs, bars, cafes, and more going on. It would be difficult to name only a few bars or clubs, instead we'll suggest areas for you to check out. You can head to the Gaslamp Quarter and there you'll be greeted with a ton of gay bars, restaurants, and clubs. The oldest gay district in Berlin is Schoneberg and there you'll find the trendy gays and a diverse fetish scene. Finally, there's the Prenzlauer Berg, which is considered to house a more relaxed gay scene.
Your customized Berlin experience is available from PrideOne Travel &Cruises. We can arrange flights, accommodations, tours and more. Contact us today and we'll have you on your way to enjoying Berlin in no time.