Inspire Mexico
$1,999
Escape the cold with this retreat for mind, body and soul in Mexico: 2 daily yoga sessions, mountain bike instruction and riding on exciting local trails, cabins on a spectacular private beach north of Puerto Vallarta, and the warm waters of the Pacific Ocean!
Super-guide, instructor and yoga teacher Johanna Weintrager will lead this retreat along with knowledgeable local guides: expect to be challenged, expect to learn, and expect to relax on one of the most beautiful beaches in Mexico. This trip is for beginner to intermediate riders interested in developing their skills with our fantastic instructors. We'll also offer 2 yoga sessions per day, covering a variety of styles appropriate to the time of day and day's activities: power, hot, vinyasa flow, yin, and kundalini.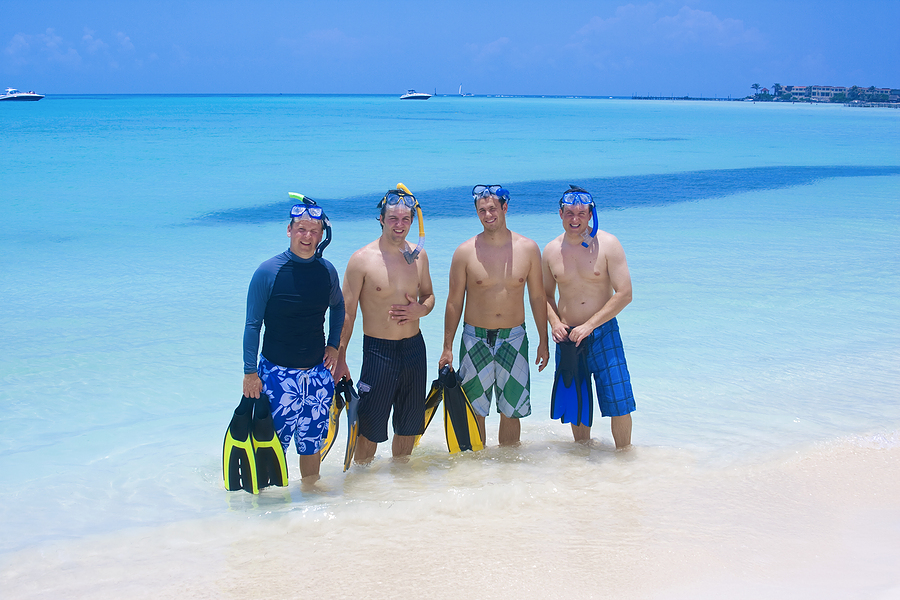 On this trip we'll ride challenging XC singletrack trails along with some technical doubletrack, with medium to long climbs and a moderate technical challenge component. Don't let this scare you, our biking experts are with you every step of the way to fine-tune your skills.
The Itinerary
– Arrive into beautiful Puerto Vallarta and relax before we head for burritos and margaritas! We depart at 5PM for Punta Monterrey (approximately an hour) where we will have our first group dinner and talk about the week ahead.
– We enjoy an early yoga session before breakfast then hop on our bikes for a ride to nearby San Pancho where we enjoy drinks and ice cream. Our van is waiting to take us back to the resort for lunch and a free afternoon for surfing, snorkeling or relaxing on the beach. Tonight we head to nearby Sayulita for Salsa and margaritas!
– Today we enjoy yoga, then a bike ride to the nearby village of Las Lomas and the surrounding jungle and coastal mountain area. Following our ride we have the opportunity to participate in a local community project improving the infrastructure of the village (a % of our revenues will be used to purchase materials for this project). But breath easy, if you'd rather sit on the beach, you can do that as well.
– Today we say goodbye to our bikes, and hello to a traditional fishing boat which will take us on a tour of the Marieta Islands. We'll stop at a secluded beach where we can swim, explore caves and relax on the beach. We head back to home base for lunch, and have a free afternoon.
– Today we head towards the old mining town of San Sebastian with a stop on the way for a tequila tour. At 4,500 feet, San Sebastian provides crisp, cool air and a stunning view. After lunch in the main square we'll hop on our bikes for a great ride in the hills around the town. Tonight we have a traditional Mexican meal and enjoy the cool crisp air of this majestic place.
– Today we enjoy one last (almost all downhill) thrilling ride from San Sebastian, Our van meets us at the bottom and transfers us to Puerto Vallarta where our adventure ends. Be sure to check out our Short Break Gay Mexico if you'd like to extend your holiday in the fantastic gay-welcoming old town of Puerto Vallarta
*The itinerary attached is correct at time of printing. Please note: occasionally our itineraries are updated during the year to incorporate improvements stemming from past travellers' comments and our own research. As such the information given in this itinerary may be slightly different to that in the brochure. It is VERY IMPORTANT that you print and review a final copy of your Trip Notes a couple of days prior to travel, in case there have been changes that affect your plans.
The Dates and Other Pertinent Information
Deposit -$250.00 deposit required at time of booking; the balance is to be collected 60 days prior to departure.
Duration – 6 days
Available Dates – November 25, 2012
*Some of the details are still being finalized for the Inspire Mexico tour. Call PrideOne Travel and Tours for further details for the Inspire Mexico tour. Make your reservation, today!
PrideOne Travel and Cruises and Out Adventure strongly recommends, the purchase of travel insurance for this vacation!
*certain terms and conditions apply to this tour as set forth by both PrideOne Travel and Cruise and Out Vacations!