At PrideOne Travel and Cruises, we sell more than just a great Olivia Cruise or Olivia Vacation; it is all about the Cruise/Vacation Experience. We are here to assist you in any way we can and to help you in all of your cruise/vacation planning, before the, during, and after your cruise/vacation. We will help customize your cruise or vacation to tailor fit your own personal needs. We can help in your planning with the following areas.
Arrange Shore Excursions

Arrange Airfare

Transfers to and from the ship/hotel

Travel Insurance

And Much More
About Olivia
Olivia provides great cruise, resort, and luxury vacations for lesbians.
Originally founded as a women's record label in 1973, San Francisco-based Olivia Companies has evolved into the definitive leader in lesbian travel, offering one-of-a-kind experiences for women on cruise, resort, ecotour and luxury vacations. Olivia is the largest promoter of lesbian travel and services in the world, chartering entire ships, resorts and tours ranging from intimate boutique voyages in the Galapagos and France to Caribbean cruises on ships holding 2,000 women.
There is truly a trip for everyone. Olivia has an extremely high customer satisfaction rate (98%), and many of the women who travel with Olivia return.
"Olivia was created to serve a lesbian market that ranges from women who must live quietly in suburbia, to women who have the freedom to walk the streets holding hands. I am extremely blessed to have been part of this amazing experience. When the company launched 35 years ago, I never dreamed Olivia would become the company that it is today," says Judy Dlugacz, President and Founder of Olivia.
Olivia's has featured headliners such as Melissa Etheridge, kd lang, Heart and The Indigo Girls. Sports stars (Sheryl Swoops, Martina Navratilova, Billie Jean King, Rosie Jones, Diana Nyad) and comedians (Margaret Cho, Whoopi Goldberg, Lily Tomlin) are no stranger to Olivia, either. Olivia also has amazing house entertainers—fantastic singers, comedians and other performers who have become part of the Olivia family.
Upcoming Olivia Lesbian Vacations
Cruises
Majestic Alaska Cruises – September 16 – September 23, 2012
40th Anniversary Caribbean Cruise I – January 27 – February 3, 2013
40th Anniversary Caribbean Cruise II – February 3 – February 10, 2013
Resorts
Vallarta Palace Resort – October 27 – November 3, 2012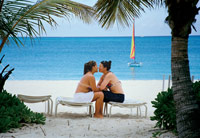 40th Anniversary Punta Cana Resort – May 11 – May 18, 2012
Ultimate Escapes
Tahitian Paradise Luxury Cruise – September 22 – September 29, 2012
African Safari Adventure – October 31 – November 9, 2012
Amsterdam Switzerland Riverboat Cruise – April 21 – April 28, 2013
Alaska Adventure Cruise – May 18 – May 25, 2013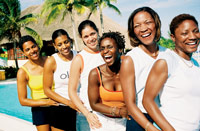 Ireland and Scotland British Isle Cruise – July 18 – July 25, 2013
Provence to Burgundy Riverboat Cruise – July 30 – August 6, 2013
Vietnam, Cambodia, and the Mekong River – September 3 – September 17, 2013
Amazing Galapagos Adventure – September 28 – October 7, 2013
Italy, Croatia, and Greece Luxury Cruise – October 8 – October 16, 2013
Amazing Galapagos Adventure – October 26 – November 4, 2013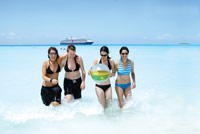 African Safari Adventure – November 4 – November 13, 2013
For FAQ and additional information Click Here!