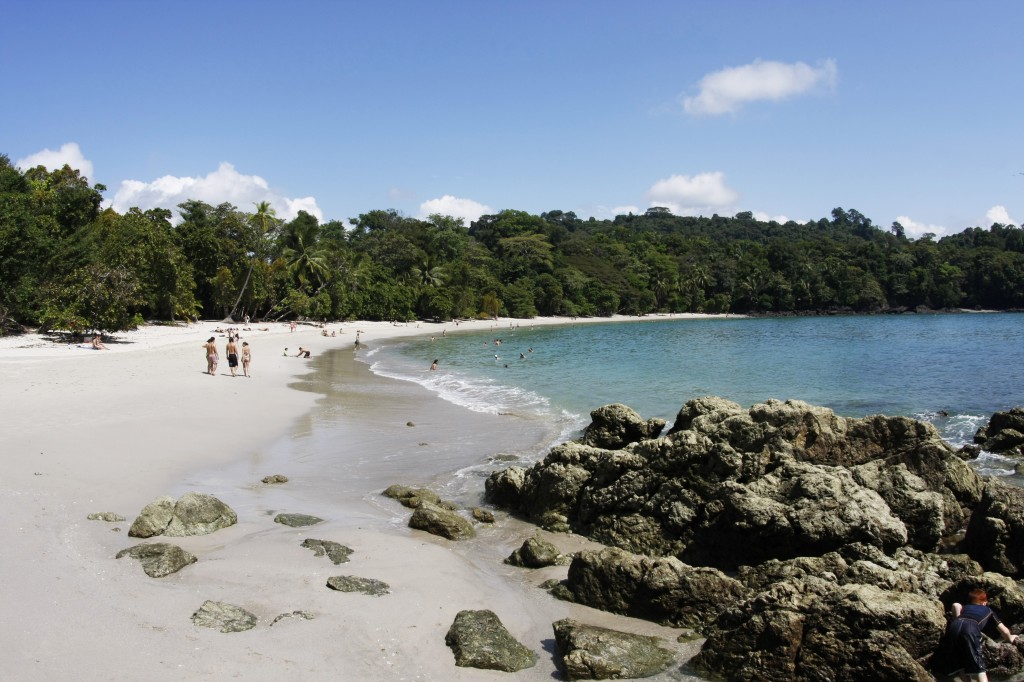 As a gay owned and operated travel agency, PrideOne Travel and Cruises can appreciated our clientele's need for sun, heat, and the beach. When looking for an escape to a beautiful sandy beach, we have a long list of recommendations. We're proud to present some of our favorite beaches from around the world.
Miami, Florida: South Beach
Miami is well known as an international party destination for everyone gay or straight. Some of the biggest gay parties happen in Miami on South Beach. During the day, you'll find many gays laying out in the sun working on the tans. If you're looking for an all over tan, then check out Haulover Beach in the Sunny Isles in North Miami. Another beach well known to the LGBT community, Sebastian Beach about 30 miles North of South Beach on the shores of Ft. Lauderdale. Sebastain Beach doesn't offer the same quaint feeling which South Beach does.
Puerto Vallarta, Mexico: Playa Los Muertos
If you're in Puerto Vallarta, then head to south end of Playa Los Muertos to locate the gay beach. It's easy to locate as it's where you'll find the blue chairs laid out by the gay resort. Here you'll find a number of gays wearing only their skimpy bathing suits, enjoying the sun, and cruising one another. It's a good mix of Mexican locals and tourists from across the world.
Manuel Antonio, Costa Rica: La Playita
La Playita in Manuel Antonio was once the popular nude beach. Unfortunately, the opening of a fancy hotel nearby chased away most of this action. As well, the fact that public nudity is illegal in Costa Rica should keep your speedo on. While you can't be nude, you can enjoy the numerous other gays enjoying the beach. If you're in the mood to cruise, then head to the north end. Be aware of the ties, because if you're there in high tide, you'll likely be stranded until the low tide kicks in.
Tel Aviv, Israel: Hilton Beach
Tel Aviv is well known for its beach line that seemingly never ends. There's 14km of gorgeous sea, unobstructed horizons, beautiful sunshine, and attractive gays awaiting you. Tel Aviv is an open-minded beach city that has attracted gay men for years. For those looking to swim and tan, you'll find the other gays at the Hilton Beach located beside the Hilton Hotel. If you do have the desire for nude sun bathing, then you'll have to head north of the city to Ga'ash beach.
Cape Town, South Africa: Clifton 3rd
If you're looking for golden sand, mountains in the background, and the sun setting across the ocean, then Clifton 3rd is the place for you. Even better, this beach is protected from the sea breezes that you'll encounter in most of Cape Town. Drinking alcohol is strictly forbidden in public, so either keep it under your beach towel or save it for the bars. Here, you'll want to to stay late (around 8pm), so you can enjoy one of their beautiful sunsets.
Fire Island, NY: Pines Beach
When one thinks of Fire Island, they usually picture summer's best dances and parties. A visit to Pines Beach will enhance that mentality. Now you will find the handsome partygoers strutting around during the daytime. Nudity is allowed on the shore, but you'll find even more people near Cherry Grove. Either visit for a day of partying or stay at one of Fire Island's many gay friendly accommodations.
Sydney, Australia: North Bondi Beach
If you're in Sydney, you have your selection of 6 gay friendly beaches. Obelisk Beach and Lady Jane Beach are for those who like to tan in the nude. North Bondi Beach, which is just outside of Sydney is by far the most popular amongst the gay crowd. There's stunning white sand, gorgeous lifeguards in speedos, and a sun that never seems to stop shining. The gay crowds tend to congregate on the north end of Bondi Beach.
Rio de Janeiro, Brazil: Farme de Amoedo
If you're looking for the "Barbies," you will find them at Farme de Amoedo in Rio de Janeiro. Barbies doesn't refer to the doll, it's the local name for buffed up muscle men. Here at Farme de Amoedo, you will find an in demand supply of muscle guys rubbing themselves all over with tanning oil. As well, there's likely to be a recreational beach volleyball game going on. This gives you ample opportunity to check out these studs.
PrideOne Travel and Cruises is well known for its expertise in gay travel and vacations. When planning your next trip in the sun, be sure to utilize us for our knowledge on flights, accommodations, tours, and of course, where the best gay beaches can be found.