Imagine Where You Could Be Tomorrow!
Welcome to PrideOne Travel and Cruises, your exclusive online portal to the world. Specializing in truly customized Gay and Lesbian vacations, we offer the industry's most comprehensive, feature-packed packages available. When you are ready for the vacation of a lifetime, PrideOne Travel and Cruises is just a mouse click away.
Globally headquartered in Kansas City, Missouri, PrideOne Travel and Cruises has been proudly serving the gay and lesbian community since 2007. We were founded under one key ideal, to provide our customers with a higher level of service and support that is currently unmatched by anyone in the industry today. Our passion for travel enables you to experience the world and enjoy more vacation for your money.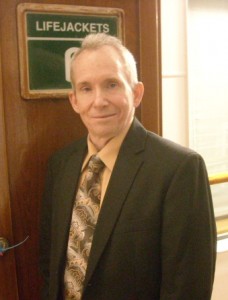 Our Founder
My name is Scott Irish, I am the founder and Senior Travel Consultant here at PrideOne Travel and Cruises and I want to personally thank you for visiting us today and taking the time to learn more about who we are and what we do. I am a Certified Travel Associate and have a AS in Travel and Tourism. My experience in the travel industry has taught me many things and most importantly, to commit myself to a level of excellence that ensures the clients' needs are always met and I give them more than they expect. My partner Cory and I, along with our two cats, Eve and Sabrina, wish you happy travels and best wishes on your destination vacation or cruise.
Why Choose Us?
PrideOne Travel and Cruises is a gay owned and operated travel agency dedicated to serving your needs and exceeding your expectations. We are a member of Vacation.com and offer some of the most competitive prices on cruise lines and exclusive vacation package deals around. We work closely with Atlantis Events, Olivia, RSVP Vacations, Out Adventures, and many others ensuring that our clients have a wide array of choices for all of their travel needs.
To learn more about PrideOne Travel and Cruises or to book your next vacation, feel free to contact us and we will be happy to assist you and answer any questions you might have. Thank you for visiting us today and for making PrideOne Travel and Cruises your number one choice in travel agencies.
Want to Join Our Team
PrideOne Travel and Cruises are looking for some good travel consultants to work as Independent Contractors as affiliates of PrideOne Travel and Cruises.
More details to come soon! To inquire further, click here!
*A few minimum standards will be required to be affiliated with PrideOne Travel and Cruises!
Over Here Persuasive Essay Topics.