Anteros Cruises, a new cruise line dedicated to the LGBT Community, will launch service with Mediterranean and Caribbean sailings in April 2017.
Every aspect of the Anteros Cruises experience is designed with LGBT community members in mind. Their number one priority is making the guests feel comfortable, relaxed, and open, so they can be themselves while enjoying the luxury yacht-like cruise experience.
For more information or to be added to our mailing list, please Subscribe below.
Get Happy with Norwegian Cruise Lines!
Our Latest Blogs!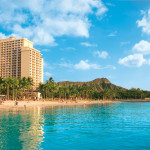 August 8, 2014 By PrideOne Travel and Cruises
PrideOne Travel and Cruises is thrilled to have created the Aloha Gay Group Cruise. This small gay group cruise is for 7 nights and is being held February 13-20th, 2016 aboard the beautiful Norwegian … [Read More...]